Growing Spring Onions in Containers or Pots / How To Guide & Tips?
A simple guide to growing spring onions in containers or pots
The first spring onions of the growing season
Here is a guide on growing "White Lisbon, Winter Hardy" spring onions. These are a semi winter hardy spring onion that should be ready March onward if planted August onward.
Tips Checklist
Suitable container or pot you wish to grow spring onions in
Spring onion seeds
Multipurpose compost
Plant food – Im using Miracle Grow
Plant label / marker to put the date and variety on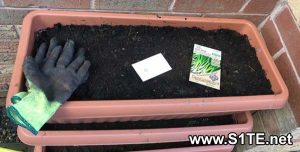 Planting
For these spring onion seeds I am going to plant them straight into the container, as the climate is warm and wet (ideal for germination) rather than plant them into a seed cell tray and then grow on. The packet of spring onion seeds Im using are from Kings Seeds and has approx 400 seeds in. For ideal planting of the seeds the packet mentions they should be placed at a depth of 1.5cm and 30cm apart.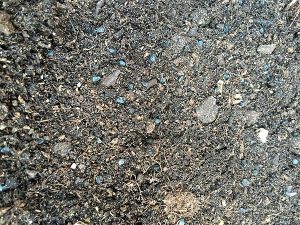 Now the spring onion seeds are planted, simply give them a good water and leave out in a protected area.
What next ?
Regular watering will be required… so Im going to leave the seeds to germinate and grow on, all being well early next year the spring onion seeds will have grown into tiny plants ready to eat. (March 2017)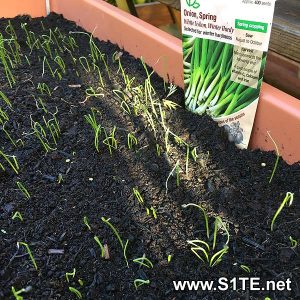 To be continued