Growing Onions in Containers or Pots / How To Guide & Tips?
Growing onions in containers I would say is medium in difficulty so 5 out of 10.
See my tried and tested advice below.
Items you need to grow onions in pots or containers
onion seeds / onion sets ready for planting
desirable pot or container
multi-purpose compost
a good veg or plant food like fish blood and bone
Space out the seeds roughly 5cm apart to enable the new seedlings to have their own space to grow.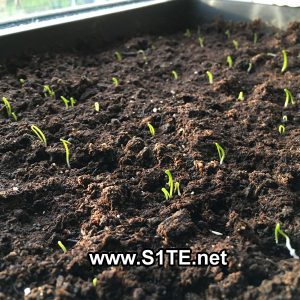 Once your onion seeds are an inch or so tall then they are ready for potting on. Here is an example of some medium sized pots used to enable the onion plants enough room to grow without potting on again.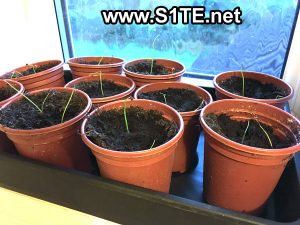 Here is a photo of the onion plants which are double the size of the above. Keep them in these pots and water them regular.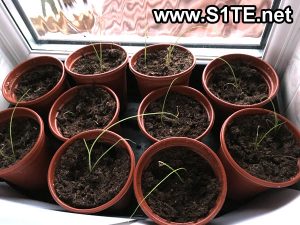 Once your plants stems are thickening up, they can be finally transplanted into their container. "I placed the first 6 strong seedlings into a container."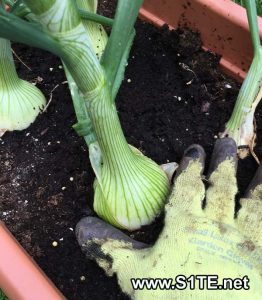 I grew my onions from seed this year and then transplanted into a container to grow on. I placed 6 in a 30cm x 70cm container with a mixture of a growbag and multipurpose compost.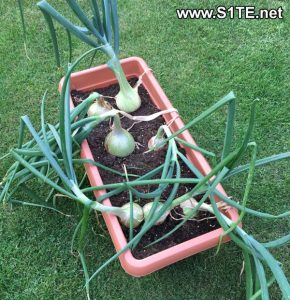 Here is a photo of the Ailsa Craig Globe Onions – planted from seed on 16-01-16 and earthed up 18-08-16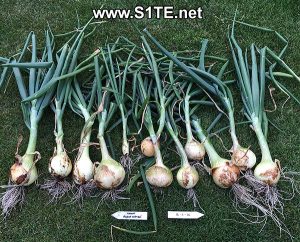 If you liked this post, or found the information useful… please do leave a comment in the box below.