I have White Powder on my Lupin Plants Mildew
I have white powder on my Lupin Plants which looks like a powder Mildew, what should I do to stop this or correct it?
Mildew often forms when we have spells of hot weather and the ground is dry for long periods of time, infrequent watering is also often a cause making the plant stressed and prone to disease. The colourful flowers on a lupin plant are usually less susceptible to mildew disease, which is why it is mainly found more on the plants green leaves.
Lupin plants with mildew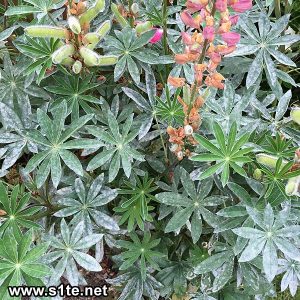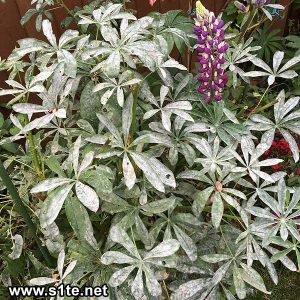 Here are two photos of Lupin plants of mine which have got mildew on them. Below is how I managed to eradicate the white powder from my fantastic looking lupins.
Are my Lupin plants ok?
Yes your Lupin plants are recoverable, simply water them daily to bring them back their strength to full health. Cut away all the Mildew leaves on the plant to stop it spreading to new growth.
Often the cause of mildew on a lupin is due to a spell of warm weather followed by no rain or infrequent watering. Ideally its good to really water the plants a couple of times a week with lots of water rather than a small shower each day. Surprisingly I have found it does matter when you water the plants… throughout summer I will water early in the morning 8:00 or late in the evening 20:00 this allows the plant to take up the nutrients before the weather gets really hot or warm again where the water will simply evaporate.
A quick resolution I have found is spraying some "Rose Clear" onto the Lupins
Although this isn't a natural remedy, I have found it works.

Note: Please do watch the time of day you spray your plants according to the bottle as you may put off bees and other plant pollinators from your garden.
to be updated
If you liked this post, or found the information useful… please do leave a comment in the box below.