Saving Strawberries Plants from Strawberry Runners / How to Save
Everything you need to know on Saving strawberry plants from runners / free strawberry plants
How to save strawberry runners
Its been known that strawberry plants often fruit best in their second year but start tailing off in their third year on wards. Here is a handy guide on saving strawberry runners from good quality parent plants enabling you to continue having strawberry plants year after year without purchasing any more.
Checklist of items you will need
Container or pot you wish to save your runners into (these can be old plant tubs for now)
multipurpose compost or seed / cutting compost
Paperclips or Long metal staples
Firstly fill your pots up with the seed or cutting compost, by using a great quality cutting compost you will be giving the runners the best start in life achieving good quality strawberry plants from runners for years to come.
Find your strawberry runners that look like this photo.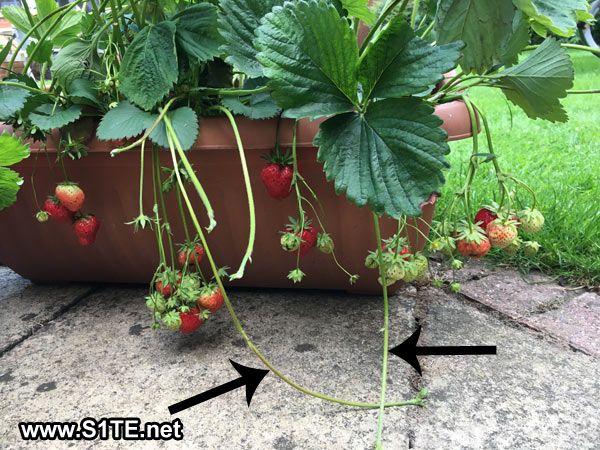 Leave the strawberry runner connected to the main parent plant as this will be providing all the nutrients to the runner while it establishes itself into the new pot. Now you have placed the runner into the newly composted pot, simply peg it down with a paperclip or long metal staple (not too hard) as this will hold it in place to stop it moving whilst it roots into the compost.
[ see photo ]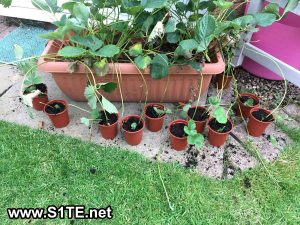 Once your strawberry runner has rooted it will look like this.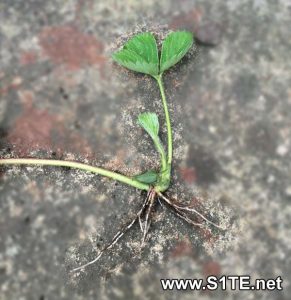 The runners can be potted on in tubs like the photos below,  make sure they are regularly watered and do not dry out.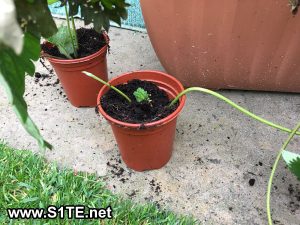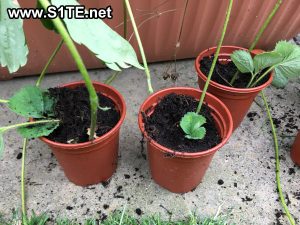 With the parent strawberry plants still attached after two weeks the new plants can then be cut free where they will then happily grow on their own.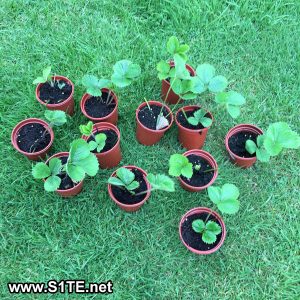 If you liked this guide, or found the information useful… please do leave a comment in the box below.