How to Save marigold seeds / Free Plants
Saving marigold plant seeds / how to ?
A simple way of saving your marigold seeds to grow free plants the following year!
How to Save Marigold Seeds.
Here is an example used on French Marigold Seeds but most flowers are relatively similar.
To harvest marigold seeds you will need the following items.
Check list
Seed packet – ideally a brown paper envelope
A tub like a plastic takeaway tub, plant pot or seed tray to collect the seeds into
A pencil or pent to label the seed packet / envelope
Firstly find the plant you wish to take the seeds from. In the example is French Marigold [ see photo ]
Let the flower heads die off and dry [ see photos ]  this is when you can tell the seed pods are ready to harvest
Pinch off the marigold seed pod using you finger and thumb as not to damage the plant
Ideally you must allow the seeds to dry out by leaving in a cool dry location, and example would be a windowsill.

Once the marigold seeds have dried out
Simply squeeze the dried marigold seed pods and start to tip them into the takeaway tub, this allows all the marigold seeds to fall from the seed pod into the tub ready for collection.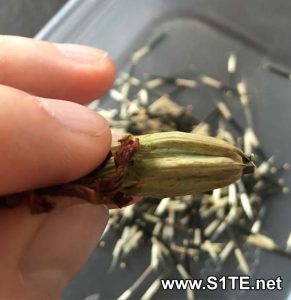 Now you have your free marigold seeds
Finally write on the packet with the what is inside, example "saved marigold seeds from front plants"
Simply tip the seeds into the paper envelope or seed packet and seal ready for next year.
Store the seeds until your are ready to grow them 🙂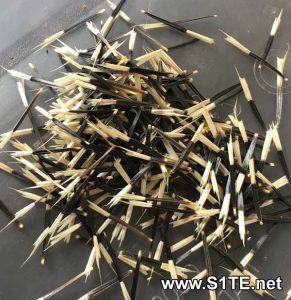 Next Step > Learn how to grow marigold plants from seed
If you liked this post, or found the information useful… please do leave a comment in the box below.